Imagine a scenario where you've seized the mobile phone, tablet, laptop or other digital device in the course of your investigation. You've downloaded the contents or interrogated the device for evidence. With any luck, you've found something to assist you to seek well-earned justice for the victim in the case, but why stop there…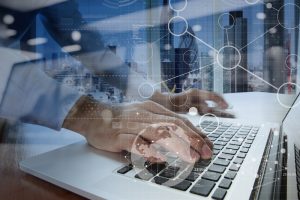 Tap the IMEI or serial number into the National Mobile Property Register (NMPR) which has a wealth unique data drawn from the Recipero Crime Reduction Ecosystem. To find the IMEI on any phone dial *#06#. Device data collected from various sources starts to form a picture of the device's history and provides intelligence that can reveal more about the device itself than the contents of it, helping you make more of every lead.
We have helped to join the dots for a wide range of use cases and investigations ranging from all different types of crime, missing persons, organised crime, custody suite checks on property in the possession of detainees and many others.
If you are interested in finding out more about the ways the NMPR can help make you more efficient in the fight against crime then please get in touch. We recently helped North Wales Police with a week-long force-wide training roadshow which has already started to yield positive results.
Thanks for reading and I look forward to working with you soon!
Andrew Kewley
Police Business Development Manager
andrew.kewley@recipero.com