E-fencing – it's an easy way to make fast cash and there are no regulations to stop you. BUT we can change this.
E-fencing is increasing everyday, according to CNBC , with the help of faceless online auction sites such as eBay and we need to really start looking into ways to overcome these issues. Well CheckMEND already have.
CNBC news in the USA have been really pushing the dangers consumers are facing in order to make e-fencing a more recognized problem.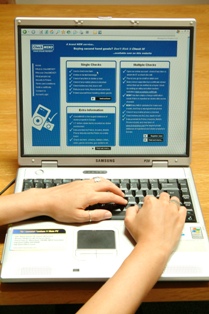 The US-based National Retail Federation even went as far as to predict health problems caused by e-fencers re-selling stolen beauty products online, listing Cover Girl, Olay and RoC as the most common targets of e-fencing.
New York based Tiffany & Co has previously filed a lawsuit against eBay, and a host of other major retailers have all tried to persuade eBay and other online auction companies to combat e-fencing, but little has moved forward.
I have noticed a few online discussions by a number of cyber-crime bloggers about who is to blame and who's responsibility it is. One I would like to highlight is, Investor Trip's They point out the fact that eBay seem to be passing the buck. Quoting eBay's Vice President of Trust & Safety Rob Chesnut: 'increase theft protection at the retail level. It's the job of these major retailers to prevent criminals from lifting their products.'
Although eBay is right, I still believe it is also the responsibility of eBay, and other online action sites, to protect their users. One simple way of doing this is to CHECKMEND IT. From our perspectives, asking all sellers to carry out a compulsory CheckMEND check would solve a lot of e-fencing problems.
Currently, there is an option to carry out a checkMEND report on eBay but it's not compulsory. If we can persuade eBay to enforce then at least consumers will know they are shopping safely with eBay! Reassurance is all they need.
Anyway, here are some interesting snapshots of the top 10 eBay selling markets last year by rank, published on 14.05.2008 by Harris Interactive:
– Los Angeles-Long Beach, California
– 196,089 Los Angeles residents sold 24,051,645 items for a total of $1,396,037,518.
– Best-selling categories for Los Angeles sellers were cell phones and their accessories as well as clothing and accessories.
– Los Angeles sellers were also the most charitable eBay sellers last year, donating the most of any city via eBay Giving Works, eBay's program that helps people buy and sell for a cause, turning e-commerce into a force for good.
New York
– 158,859 New York City residents sold 12,621,651 items for a total of $1,045,503,913.
– Best-selling categories for New York sellers were jewelry, gems, watches and clothing and accessories.
Chicago
172,972 Chicago residents sold 10,229,844 items for a total of $908,708,440.
Best-selling categories for Chicago sellers included toys and sports memorabilia.
Philadelphia
120,900 Philadelphia residents sold 7,069,212 items for a total of $584,383,915. Best-selling categories for Philadelphia sellers included collectibles and toys.
Dallas
85,484 Dallas residents sold 5,003,292 items for a total of $754,493,210. Best-selling categories for Dallas sellers included jewelry, gems and watches, and clothing and accessories. Dallas sellers also made more money on sales of cars and trucks than did sellers in any other top-10 U.S. seller market.
Orange County, California
75,486 Orange County residents sold 6,945,490 items for a total of $636,654,084.
Best-selling categories for Orange County sellers were auto parts and cell phones and accessories.
Washington, D.C.
112,462 D.C. residents sold 5,024,888 items for a total of $393,720,726. Best-selling categories for D.C. sellers included books and toys.
Houston
76,450 Houston residents sold 4,297,389 items for a total of $528,872,858. Best-selling categories for Houston sellers included health and beauty and collectibles.
Nassau-Suffolk, New York –
70,714 Nassau-Suffolk residents sold 5,396,880 for a total of $400,253,200. Sports memorabilia and health and beauty were best-selling categories here.
Fort Lauderdale, Florida –
39,623 Fort Lauderdale residents sold 2,838,954 items for a total of $631,845,063.
Best-selling categories for Fort Lauderdale sellers included home furnishings and auto parts.
The survey
was carried out by Harris Interactive. They also revealed that one in 10 US adults (that's 11percent) is currently selling personal household items to generate extra cash, with the majority (59 percent) doing so via online sales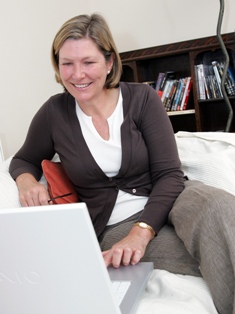 or auction sites like eBay. Additionally, 30 percent of all adults say they are likely to sell their personal or household items over the next three months to earn extra cash. Great, but are you sure they are not stolen!!!
So, lets all jump o
n the band wagon and make sure a CheckMEND check is enforced with all sales on eBay.