Online shopping has rapidly become the easiest way to buy goods. With only a click of a button or tap of a screen between us and our next purchase, it's no wonder that 95% of British people buy goods via the internet. According to Th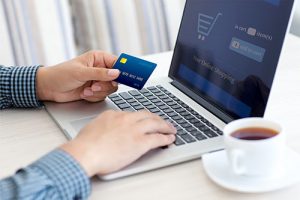 e Daily Mail, 1 in 4 British people now shop online at least once a week, although this way of shopping is more convenient it does increase our exposure to fraudulent activity.
By this, I mean that although you may feel 'safe as houses', sitting at home on your laptop browsing your favourite sites, you can't be quite as confident that what your buying is completely legitimate. There are more and more scams to be aware of and avoid especially when buying or selling any mobile devices in the second-hand market.
Many great bargains can be found in online auction and classified ad sites, and in turn you can, as a seller, make some money on the items you no longer need. It's true what they say 'one man's rubbish is another man's treasure'.  However without knowing the seller is reputable, it is very hard to be confident that a device is genuine or compromised. One well established way to put your mind at rest is to purchase a CheckMEND report.
A CheckMEND mobile device check costs as little as £0.99p per device and can help inform your buying decision by reporting on a devices current status and history including if it is blocked, marked as lost or stolen, plus many other important data checks. It's like getting a clean bill of health when your device comes back clear, a green flag to proceed!
If you are selling an item, it is a great idea to sell it with a CheckMEND history report to build trust with your customers, achieving faster sales and higher prices in the process.
Trade with confidence when buying or selling second-hand goods, run a CheckMEND device check now.