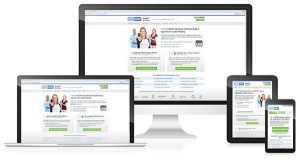 Recipero are pleased to announce the global launch their new CheckMEND website. The new mobile friendly design helps CheckMEND users run real-time reports to avoid trading stolen phones and mobile devices, regardless of location or access-device.
Launched simultaneously in the US, UK and EU the new responsive site has been well received by CheckMEND's extensive footprint of users which include national consumer electronics retailers, international recyclers, traders and the public.
CheckMEND produces real-time history reports based on comprehensive data published into Recipero's Device Service Bureau by numerous organizations covering mobile networks, retailers, police, insurers, lease providers and the public.
Reports are delivered instantly to aid buying/selling decisions, helping CheckMEND users avoid financial loss, legal implications and hassle that's often associated with handling devices with questionable backgrounds!
The service doesn't stop there either; CheckMEND Status Change Alerts are a powerful feature that helps mitigate issues that can occur when a smartphone or other mobile device is reported as lost or stolen after a check is performed!
For more information about CheckMEND's features, how it creates savings for customers, helps Police provide Safe Trader Schemes, and aids compliance with the Recyclers Code of Practice please visit www.checkmend.com or www.recipero.com