With the good weather and the longer daylight hours. Now is a great time to assess your garden and shed for vulnerabilities and make improvements. Taking just a few steps can make a huge difference in keeping your home safer. Here are a few of Immobilise's top tips;
1. Make sure your garden tools and equipment are put away every evening – and secure your shed with a good lock.
2. Security mark all property in sheds, garages and outbuildings, registering ownership FREE on immobilise.com
3. Trim hedges to limit hiding places and even plant some defensive shrubs around the perimeter fences.
4. Ensure garden items such as wheelie bins or furniture cannot be easily used to gain access.
5. Install a motion sensor floodlight and even better CCTV and/or an alarm with a visible box on the exterior of the house.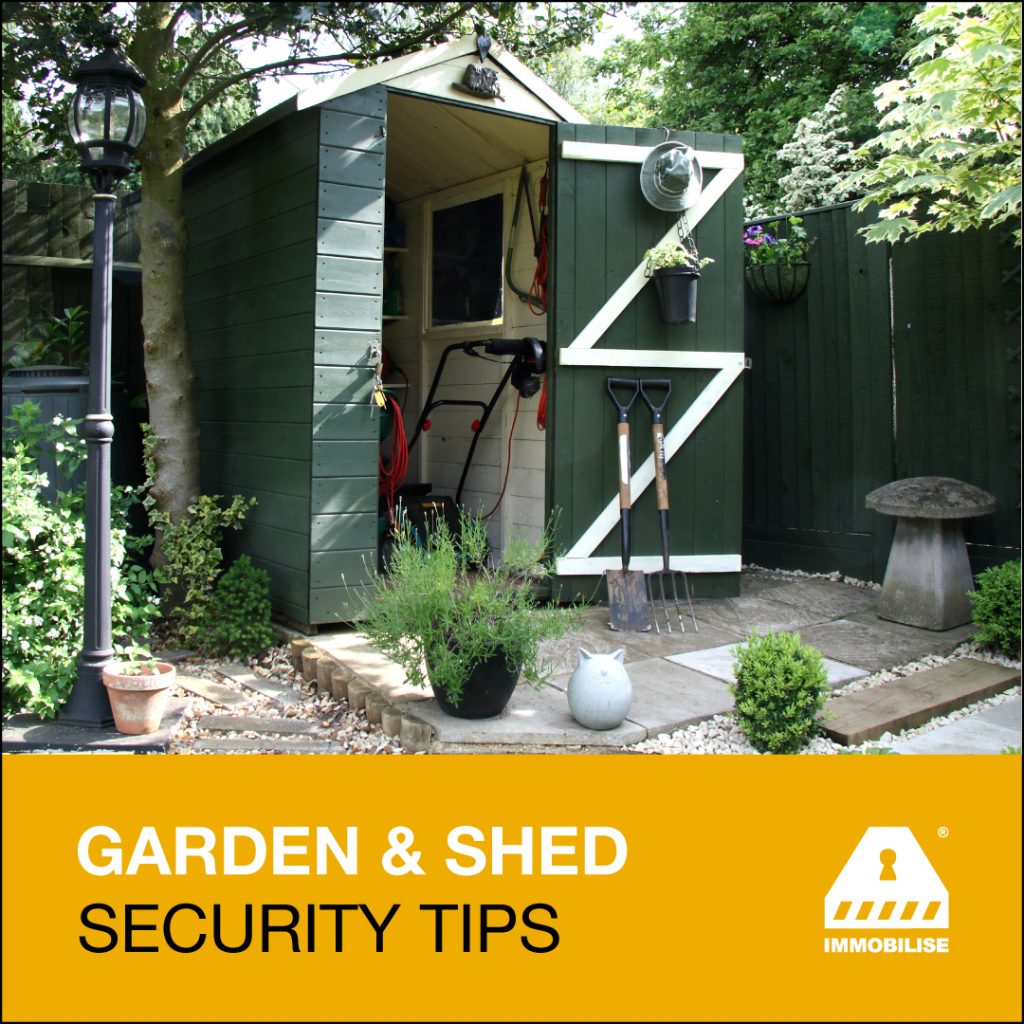 For more information on garden and shed security visit https://www.immobilise.com/ar…/garden-and-shed-home-security