Recipero is pleased to announce the launch of its online Report My Loss service throughout the U.S.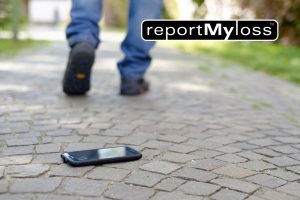 July 4th means lots of celebrations, parties and events across the country – it is also a massive day for lost property.
Losing valued possessions is enough of a problem. Reporting it should not add to the inconvenience, cue Report My Loss.
Report My Loss is a simple online tool that does exactly as its name implies, enabling people to easily report all types of lost property including cellphones, jewelry, tools and more.
If you've ever lost something, you are all too familiar with the hassle involved in dealing with it – firstly working out when, where and how the loss happened, then trying to find out who you should report it to.
Traditionally, where reports were even possible, they'd be taken locally by police or lost property offices and that's where they'd stay – locally. If your lost item was recovered in the next town or precinct the chances of a report being matched up with an item was very low.
As a national system, Report My Loss eliminates those historical shortcomings and seeks to join the dots between finding agencies and lost property owners.
Why does it work? The short answer – it's part of Recipero's Crime Reduction Ecosystem which means many police and other agencies that recover property are already searching Report My Loss records as part of their property investigation processes.
What does it cost? A single report in the U.S. is just $5.95.
Why pay? Good question, there are ways to report losses free but you need to ask yourself some important questions like, how likely are they to help recover my valued possessions? is my data secure? will the report help prevent trade? is the report shared with police?
Report My Loss delivers on all these needs, plus many other benefits that have been well proven in the UK, where it's used thousands of time each month, dramatically increasing repatriation rates, while delivering considerable time and resource savings for the public and police.
The U.S. loss reporting site is already live at: www.reportmyloss.com/us/
Further information:
Report My Loss corporate information: Recipero Report My Loss information