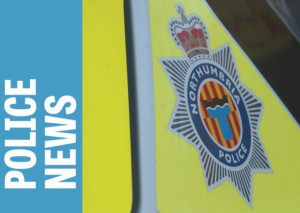 Police are urging people to get their new gifts logged to keep them out of the hands of thieves.
The Northumberland Gazette has reported that Northumbria Police are advising residents to get new bikes, phones, electricals, tools and other valuables registered with free property logging website Immobilise.com
And those who received iPads, iPhones and other similar smartphones and tablets for Christmas are urged to activate built-in GPS systems and download apps which help locate stolen property.
The immediate crime prevention activity will mean if new property is stolen and later recovered it can be returned to the rightful owner, as well as potentially catching criminals in possession of stolen goods.
The advice is part of Operation Soundwave – a campaign aimed at cutting volume crime and tackling opportunist thieves – which is ongoing over the festive season.
Immobilise is the world's largest register of property where members of the public can log their valuables – anything such as mobile phones, bikes, tools, electricals and gardening equipment. It's free to register and takes just a few minutes to sign up.
Ownership details can be viewed by police across the country on the National Mobile Property Register (NMPR), which allows officers to check a recovered item and instantly find the owner.
Northumbria Police Superintendent Mick Paterson said:
Many people will have received devices such as iPhones, games consoles and laptops for Christmas and I'm sure crime prevention is not something which is at the forefront of people's mind when they have just received gifts and are enjoying festivities.

But I'd like to remind people that it's important to take a few moments to take a note of the serial number and register with immobilise where an image can be uploaded and the serial number recorded.

It means if it is stolen and recovered, it can be returned to the rightful owner as well as ensuring those found in possession of it can be dealt with, potentially preventing further crime.

The more people that register with immobilise, the easier it is to return stolen property and the more difficult it is for criminals to profit from their crimes.
Gadget-lovers are also being urged to make the most of tracking technology to stay one step ahead of thieves.
Supt Paterson added:
We of course would urge everyone to protect their property from thieves in the first place, such as making sure phones are secured in zip pockets or handbags, not leaving items lying around on pub or cafe tables and never leaving electronic items on show in a vehicle.

However, if such equipment is stolen, taking this simple step can make the difference between losing the item forever or having it tracked, located and seized by police.

Modern technology has its place alongside the more traditional police work and we'll continue to combine all investigative techniques to cut crime across Northumbria and stop thieves in their tracks.
For more crime prevention information visit http://www.northumbria.police.uk/crimeprevention, while people are urged to sign up to free property register Immobilise at www.immobilise.com
It's also vital residents report anything suspicious to police straight away so they can investigate. Police can be called on 101, or to report a crime ongoing dial 999.