January is the perfect time of year to kickstart the 'To-do' list. Getting your property marked and registered on Immobilise gives you a little extra piece-of-mind in the knowledge that your valuables are identifiable by police and checked by responsible second-hand traders. By protecting your homes and valuables, you are also reducing the appeal to steal and helping combat property crime in our communities.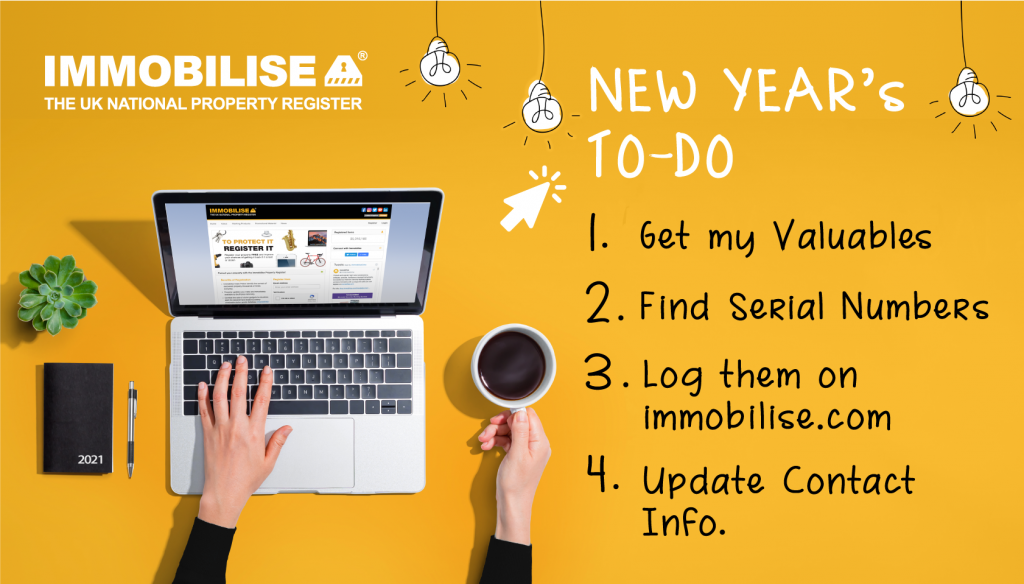 Remember you can register anything with a unique identifier, whether it's a new laptop you've received for Christmas or your trusty mobile that you haven't quite got around to registering. Just log the IMEI or serial number in Immobilise. It's quick and easy to do and FREE!
What if the items you want to register don't have serial numbers?
Don't worry if your items don't have a serial number; you can easily add one! Immobilise offers an extensive range of marking products to suit various household items. Visit shop.immobilise.com and receive 20% off any of our items by entering NEWYEAR21 at checkout. (offer ends 31 Jan 2021)