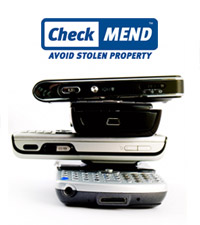 Today July 23rd it was officially agreed that CheckMEND would be the first approved due diligence service to be used and officially endorsed under a new Home Office/recycling industry code of practice.
The signing of the new code of practice by over 90% of the mobile phone recycling industry means that for the first time there are agreed guidelines for the checking of handsets offered for sale to the industry and this includes using the CheckMEND service to check the National Mobile Phone/Property Register.
Adrian Portlock CEO of Recipero the operator of CheckMEND said:
This is a major step forward for the industry and CheckMEND and we are really pleased the industry has recognised their responsibilities in checking products they are buying, this model needs to be extended to all handlers of used goods and retailers taking trade ins and we will be pushing for this to be the case, but this is an excellent start.
For more information please see the following sites: