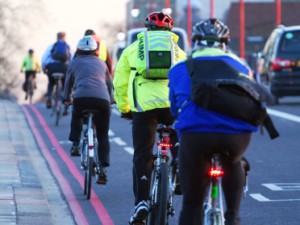 According to a recent news item on the BBC site, this year has seen a sharp rise in the number of bike thefts in the nation's capital, emphasising the need for greater bike security and use of systems like Immobilise.
Police figures have shown that a total of 426 bikes were stolen in Westminster between April and August this year compared to 244 in the same period in 2009 – a 71% rise.
The West End was the worst-hit area in the year 2008/2009 with 436 bikes stolen, the Metropolitan Police said.
London as a whole has seen a 6% rise in bike thefts with 18,218 cycles reported stolen since last April.
Year-on-year figures for Westminster show 1,466 cycles were stolen between last April and March 2009, compared to 1,420 bikes the previous year and 1,277 in 2006-2007.
Across London 17,182 cycles were stolen in 2007/2008, fewer than the year before which saw 18,646 bike thefts.
Ch Insp Glenn Tunstall, who works in the central Westminster area, said thefts had risen as a result of the increase in cycle journeys in London.
He said:
We have increased our patrols, doing high visibility patrols and more proactive work around thefts. As a result since the beginning of the year our arrests have risen by 333%.

But in a lot of these arrests we are unable to trace the owners of these cycles which makes it very difficult for us to achieve justice.

So we are asking members of the public to register with firms like immobilise.com and make a note of their frame numbers and that will allow us to be more effective.
Other boroughs which saw a high number of thefts were Islington, Camden, Hackney, Tower Hamlets, Lambeth, Kingston, Hammersmith and Fulham and Kensington and Chelsea.
To read the source article please go to the BBC News website: http://news.bbc.co.uk/1/hi/england/london/8207023.stm